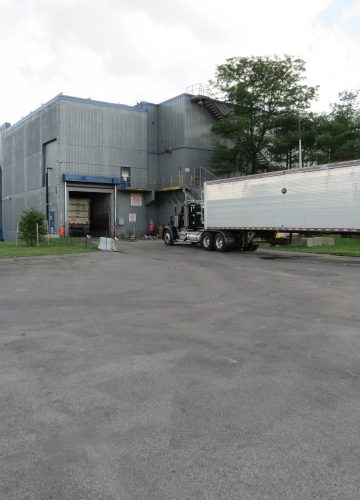 Solid Waste Facility Design & Permitting
The design and permitting of solid waste disposal and processing facilities (landfills and transfer stations) is a major component of SITEC Environmentals's work. SITEC Environmental provides all of the professional engineering and environmental assessment capabilities required to design, permit and monitor these facilities. These capabilities include civil, environmental and sanitary engineering, survey, hydro-geological assessment, groundwater and soil gas sampling and monitoring and construction over sight (Construction Quality Assurance or "CQA" services).
SITEC Environmental engineers have a comprehensive working knowledge of all local, state and federal regulations applicable to the design, construction, operation and closure of solid waste facilities. These regulations include the MA Department of Environmental Protection (DEP) Solid Waste Management regulations and the Massachusetts Environmental Policy Act (MEPA) regulations for preparing Draft and Final Environmental Impact Reports (EIRs). We maintain open, productive relationships with regulatory agencies to facilitate communication and to streamline the permitting process.
SITEC Environmental works closely with clients to realize the ultimate goal of any solid waste facility permitting project – the receipt of the necessary permits. Our designs are prepared to satisfy both regulatory requirements and owner/operator objectives. In addition to the design of new facilities, SITEC Environmental also develops innovative approaches to increase available air space, to extend operating life, and to address operating concerns such as internal slope stability, leachate collection, and the installation of overlay liner systems.
Contaminated Site Assessments & Clean-Up
SITEC Environmental helps individual property owners, private industries, and government agencies resolve a variety of environmental contamination concerns using the latest, cost-effective techniques and strategies. We are well versed at performing everything from initial Phase I Environmental Site Assessments for due diligence purposes, to implementing and managing large-scale cleanup projects. Our methods exceed applicable standards and are both efficient and thorough, allowing projects to be successfully completed under tight budgetary constraints. We are licensed in Massachusetts as Licensed Site Professionals (LSPs).
SITEC Environmental understands that a due diligence environmental site assessment is just one aspect of a real estate transaction. Our objective is to assure that due diligence disclosures are presented in a clear, concise, and complete report. During our assessments we identify and evaluate potential environmental liabilities that our clients may encounter when financing, acquiring, or managing real estate. Based on the results of the assessment, we provide practical, economical, and sound environmental recommendations to maximize our client's protection from potential environmental contamination liabilities.
Soil and groundwater remediation is often required due to chronic releases over time or single event spills. SITEC Environmental chooses the appropriate remediation technique based on contaminant type, hydrogeologic features, risks to human health and the environment, regulatory requirements, and economic considerations. SITEC Environmental has completed numerous soil and groundwater remedial projects. We are committed to providing clients with the most cost-effective remedial options.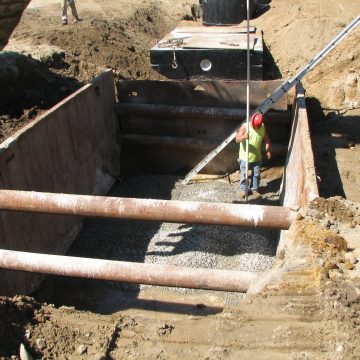 Septic System & Treatment Plant Design & Permitting
SITEC Environmental has extensive experience in the design and permitting of a complete range of septic treatment systems and facilities. We have designed and permitted hundreds of subsurface sewage disposal systems for single-family homes. And, we have designed and permitted multiple wastewater collection, treatment and disposal facilities ("treatment plants") required for multi-unit residential complexes, retail and commercial buildings and institutional facilities. SITEC Environmental engineers have a comprehensive working knowledge of all applicable regulations, including MA Title 5 and community Board of Health regulations (requirements for single family home septic systems) and MA Department of Environmental Protection (DEP) regulations (requirements for treatment plants).
SITEC Environmental professionals have a complete cross section of registrations and certifications required to design, permit and inspect septic treatment systems and facilities. These include both Professional Civil and Sanitary Engineering registrations in multiple New England states, including Massachusetts. And, they include MA Registered Sanitarian, MA Soil Evaluator and MA Title 5 System Inspector certifications.
We Offer A Free Professional Consultation
Contact us today and see what SITEC Environmental can do for you